Thank you to the Radio Hall of Fame for the nomination. It is an honor to be recognized for our contributions to the development of radio, especially in the Music Format category.
We are humbled by the support of our friends, families, all those we have worked with, and most importantly our Listeners.
Hooty Hoo! Love You! Be Good Humans. Styx tickets?
Mark and Brian
#MarkandBrian #KLOS #RadioHOF
Enjoy the show, commercial free, in its entirety from sign on to sign off!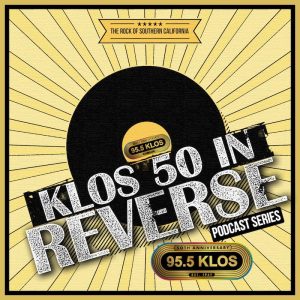 Update for the Mark and Brian National Radio Hall of Fame Campaign!
Dear Listeners,
Wow. Thank. You! I asked and you responded well beyond my greatest expectation. Seems you Listeners shut down the site, and it is closed. Well done.
This is only the first part of the process. Those nominations go to a committee who decides if Mark and Brian move onto the voting panel for the FOUR spots.
You are not done yet. April and May are important to keep a social media presence. Follow, like, share, and hashtag the hell out of Mark and Brian @mandbrhof. Social media engagement is key to move them along in the process. #MarkandBrian #M&BRadioHOF #RadioHOF #KLOS
Love you,
Switchboarder Laura
Sit back, relax, and enjoy the visual representation of Mark and Brian's Day Before Thanksgiving Parade 1991.
Here's all you need to know from Laura! We appreciate all your support
Hello Listeners,
I am Laura (aka "Switchboarder Laura.") I am coordinating the campaign for Mark and Brian's induction into the National Radio Hall of Fame. I met Mark and Brian their second day at KLOS. Soon after, they trusted me to screen the calls to go on the air. They are trusting me, once again, with this campaign.
This is long overdue. Their impact in radio is unmatched. It's time for them to receive recognition for their many contributions to radio.
HOW CAN YOU HELP? Simple – SOCIAL MEDIA. Please follow, like, and share on all the social media platforms @mandbrhof on FACEBOOK, TWITTER, and INSTAGRAM. Get your family and your friends to do the same. The larger the social media base, the better for their nomination. When I post something, you can help by reposting it, liking it, and sharing it A LOT.
I will use social media to give you information as to how you can help with the process. 955KLOS is supporting this campaign which coincides with the 50th anniversary of the station.
Thank you for joining me to induct Mark and Brian into the National Radio Hall of Fame.
Love You,
Laura
P.S. That is me with Brian and Mark at the first Christmas party, the only photo I have with them both. Seems I never had time for pictures.