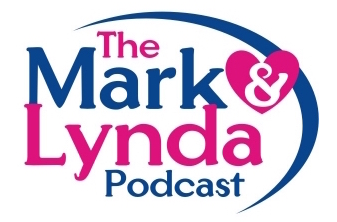 March 22, 2019
We've all had one of those mornings, and well, Mark has had one that just gets better and better. Today we have a quick chat and game with Amy, what age you become an adult, one of the most disturbing videos, there's a real Jurassic Park thing going on, a Facebook fail in a big way, and to the listener who sent in a topic, dude, Mark tried. On This Day, an Iddy Biddy fail, Comments with your girl and more on M&L!
March 15, 2019
Today Switchboarder Laura checks in with another MANDBRHOF update and we chat about the Free Agency football stuff with Sam Farmer. We've got a Hal Blaine Frenzy, where the most aggressive drivers are, what kind of guy women don't like dating, and Lynda's excited for the 8 things you should never put down the garbage disposal. Comments with Skeeter, On This Day and more on M&L!
The time has come to vote Mark and Brian into the National Radio Hall of Fame!
DEADLINE MARCH 29th
Hooty Hoo Listeners,
The time has come to vote Mark and Brian into the National Radio Hall of Fame! Please take a few minutes to watch the video about the voting process. After watching the video, please GO CAST YOUR VOTE to get Mark and Brian the recognition they deserve, induction into the National Radio Hall of Fame.
Your vote matters, so please vote today, and encourage your family, friends, and other Listeners to do the same.
Thank you for voting,
Switchboarder Laura
Now. Go. Watch. And. Vote.
www.radiohalloffame.com/nominate
Our simple goal is to provide quality audio entertainment, from our current shows to those in the planning stages. Each time you push play you will hear the best in sound quality and the highest in entertainment value.
Our studios are based in Lake Norman, North Carolina, where our weekly shows are created and produced. At the beginning of each of our shows is "The following program comes to you from the M&L studios" That is our brand, designed to signify to the listener that whatever you are about to hear is of the very best. If it's not of the highest caliber, we don't put our name on it.
And best of all, this is free. Welcome!
The Mark and Lynda Podcast returns to form after a two-year hiatus. Mark and Lynda have been married for 34 years. Mark says, "We love hard, we fight hard, but we've learned a lot from our time together." Lynda says with a smile, "It's good to be fucking back."
The main thing that Mark and Lynda have always had in common is that there is always time for a laugh, always, and that we support each other, especially in times of need.
With each show, Mark and Lynda try to make you laugh, love, and learn. The Mark and Lynda Podcast is funny, sexy, and smart.