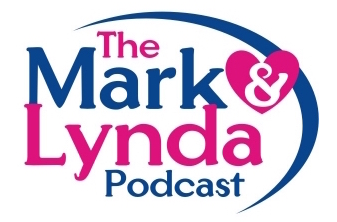 November 16, 2018
Today it's Thanksgiving Trivia, what did they eat at the very 1st Thanksgiving, the history of the Macy's Thanksgiving Day Parade, how Thanksgiving just got easier, and I've just typed the word Thanksgiving too many times. Also we've got a Hallmark Christmas movie drinking game 🥴, is a snowman politically correct, most painful places to tattoo your body, and what 1 in 4 men would rather do instead of having sex. Cool Stories Spotlight, On This Day, Comments with Skeeter and much more today on M&L!
November 9, 2018
Today on M&L we've got the Top 10 Thanksgiving Movies, the 10 most watched television events in history, Oscar best bets so far, what's the new trend in your local bars, another Bridezilla story, how much cash do you carry, is coffee good or bad, and a sweet story of some kind folks doing a good thing. Comments with Skeeter, On This Day and The State of The Podcast!
Our simple goal is to provide quality audio entertainment, from our current shows to those in the planning stages. Each time you push play you will hear the best in sound quality and the highest in entertainment value.
Our studios are based in Lake Norman, North Carolina, where our weekly shows are created and produced. At the beginning of each of our shows is "The following program comes to you from the M&L studios" That is our brand, designed to signify to the listener that whatever you are about to hear is of the very best. If it's not of the highest caliber, we don't put our name on it.
And best of all, this is free. Welcome!
The Mark and Lynda Podcast returns to form after a two-year hiatus. Mark and Lynda have been married for 34 years. Mark says, "We love hard, we fight hard, but we've learned a lot from our time together." Lynda says with a smile, "It's good to be fucking back."
The main thing that Mark and Lynda have always had in common is that there is always time for a laugh, always, and that we support each other, especially in times of need.
With each show, Mark and Lynda try to make you laugh, love, and learn. The Mark and Lynda Podcast is funny, sexy, and smart.