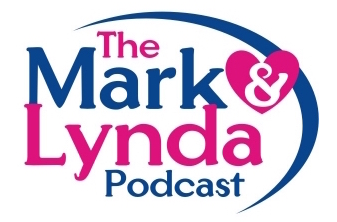 April 12, 2019
Today on M&L we've got Car Wash News, songs that have no meaning, what it means if you drink your coffee black, have you ever stolen something, how long do you really want to live, the return of GOT, and dolphins are having better sex than you (Lynda begs to differ.) Remember That Year with no cheating, On This Day, Comments with Skeeter and more!

Update for the Mark and Brian National Radio Hall of Fame Campaign!
Dear Listeners,
Wow. Thank. You! I asked and you responded well beyond my greatest expectation. Seems you Listeners shut down the site, and it is closed. Well done.
This is only the first part of the process. Those nominations go to a committee who decides if Mark and Brian move onto the voting panel for the FOUR spots.
You are not done yet. April and May are important to keep a social media presence. Follow, like, share, and hashtag the hell out of Mark and Brian @mandbrhof. Social media engagement is key to move them along in the process. #MarkandBrian #M&BRadioHOF #RadioHOF #KLOS
Love you,
Switchboarder Laura
Our simple goal is to provide quality audio entertainment, from our current shows to those in the planning stages. Each time you push play you will hear the best in sound quality and the highest in entertainment value.
Our studios are based in Lake Norman, North Carolina, where our weekly shows are created and produced. At the beginning of each of our shows is "The following program comes to you from the M&L studios" That is our brand, designed to signify to the listener that whatever you are about to hear is of the very best. If it's not of the highest caliber, we don't put our name on it.
And best of all, this is free. Welcome!
The Mark and Lynda Podcast returns to form after a two-year hiatus. Mark and Lynda have been married for 34 years. Mark says, "We love hard, we fight hard, but we've learned a lot from our time together." Lynda says with a smile, "It's good to be fucking back."
The main thing that Mark and Lynda have always had in common is that there is always time for a laugh, always, and that we support each other, especially in times of need.
With each show, Mark and Lynda try to make you laugh, love, and learn. The Mark and Lynda Podcast is funny, sexy, and smart.