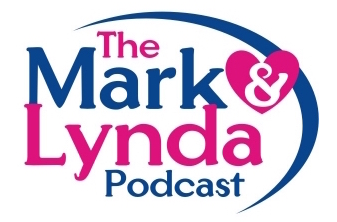 August 16, 2019
Today we pay tribute to Elvis on the day he died, do people still take a Summer vacation, what day of the week do we do our best work, who is happier after divorce, what's your favorite sandwich, and we've got the Mark & Brian Miller Beer commercial. Jimmy Webb Cool Stories, Iddy Biddy Theater, Comments with Skeeter, and after her 3 for 3 last week, can Lynda do it again on What Year Is It? Find out now on M&L!
August 9, 2019
Today Mark's got quite the retail story for us, we chat with Cody Decker, how much would this freak you out, and what's the latest trend for Halloween. What Year Is It, Cool Stories Quick Hit, Comments with the angel, Skeeter 😉 and more on M&L!
Thank you to the Radio Hall of Fame for the nomination. It is an honor to be recognized for our contributions to the development of radio, especially in the Music Format category.
We are humbled by the support of our friends, families, all those we have worked with, and most importantly our Listeners.
Hooty Hoo! Love You! Be Good Humans. Styx tickets?
Mark and Brian
#MarkandBrian #KLOS #RadioHOF
Our simple goal is to provide quality audio entertainment, from our current shows to those in the planning stages. Each time you push play you will hear the best in sound quality and the highest in entertainment value.
Our studios are based in Lake Norman, North Carolina, where our weekly shows are created and produced. At the beginning of each of our shows is "The following program comes to you from the M&L studios" That is our brand, designed to signify to the listener that whatever you are about to hear is of the very best. If it's not of the highest caliber, we don't put our name on it.
And best of all, this is free. Welcome!
The Mark and Lynda Podcast returns to form after a two-year hiatus. Mark and Lynda have been married for 34 years. Mark says, "We love hard, we fight hard, but we've learned a lot from our time together." Lynda says with a smile, "It's good to be fucking back."
The main thing that Mark and Lynda have always had in common is that there is always time for a laugh, always, and that we support each other, especially in times of need.
With each show, Mark and Lynda try to make you laugh, love, and learn. The Mark and Lynda Podcast is funny, sexy, and smart.