This message is in honor of George Floyd and all of the other black lives that have been taken. There must be change.
Please take this time to educate + share + take action.
BLACK LIVES MATTER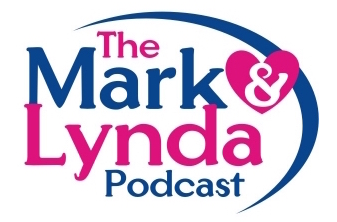 August 7, 2020
You asked, we listened, please welcome the return of Nasty The Clown! Today on M&L we've got the Top 10 best sandwiches, a new discovery in the world of sperm, and how long the honeymoon phase lasts in a relationship. Oh, and if you need some Affresh, Mark can send you some. What Year Is It, On This Day, Comments with Skeeter and more!
July 31, 2020
Today on M&L, after 3 or 4 weeks of trying to get to them, we present you with a horrible You Hate To Hear It and an Itty Bitty! Questionable facts on some Relationship Help, we remember the late Regis Philbin, do you take your phone with you into the bathroom, and what comfort food do you turn to during this horse crap. What Year Is It, On This Day, Comments with Skeeter and more!
Marc Bonilla and The Dragonchoir performs a Creedence Clearwater classic from EE Ticket with a 26-letter alphabetical tribute to bands who gave us some of the best rock riffs in history.
CHALLENGE: Can you name all 26 artists/bands in alphabetical order?
Marc Bonilla: Guitar
Mike Wallace: Guitar
Troy Luccketta: Drums
Travis Davis: Bass
Nathanial Bonilla: Keys
Our simple goal is to provide quality audio entertainment, from our current shows to those in the planning stages. Each time you push play you will hear the best in sound quality and the highest in entertainment value.
Our studios are based in Lake Norman, North Carolina, where our weekly shows are created and produced. At the beginning of each of our shows is, "The following program comes to you from the M&L studios." That is our brand, designed to signify to the listener that whatever you are about to hear is of the very best. If it's not of the highest caliber, we don't put our name on it.
And best of all, this is free. Welcome!
The Mark and Lynda Podcast returns to form after a two-year hiatus. Mark and Lynda have been married for 34 years. Mark says, "We love hard, we fight hard, but we've learned a lot from our time together." Lynda says with a smile, "It's good to be fucking back."
The main thing that Mark and Lynda have always had in common is that there is always time for a laugh, always, and that we support each other, especially in times of need.
With each show, Mark and Lynda try to make you laugh, love, and learn. The Mark and Lynda Podcast is funny, sexy, and smart.