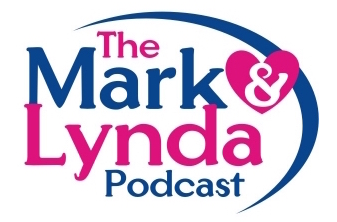 February 22, 2019
Mark opens the show with his life threatening experience at the dentist this week, brace yourselves. Today on M&L who will win the Oscar, the top 5 most sinful states, how much money is life changing for you, the 3 songs that Elvis recorded in Palm Springs and it's Lynda's turn with her Top 11 Elvis songs. On This Day, Comments and more!
February 15, 2019
We hope you all had a great Valentine's Day. Kanye gave Kim Kenny G, Mark gave Lynda a card he made in Photoshop. ❤️ Today we have the formula for a happy relationship, the worst actors of all time, why dads are happier than moms, new Barbie stuff, the most common lie told to the doctor, and what does it mean if you like spicy food. Comments with Skeeter, On This Day, an extra long Iddy Biddy Theater and much more on M&L!
Watch Elvis carved with a chainsaw from the "Whistle" episode!
Sit back, relax, and enjoy the visual representation of Mark and Brian's Day Before Thanksgiving Parade 1991.
Our simple goal is to provide quality audio entertainment, from our current shows to those in the planning stages. Each time you push play you will hear the best in sound quality and the highest in entertainment value.
Our studios are based in Lake Norman, North Carolina, where our weekly shows are created and produced. At the beginning of each of our shows is "The following program comes to you from the M&L studios" That is our brand, designed to signify to the listener that whatever you are about to hear is of the very best. If it's not of the highest caliber, we don't put our name on it.
And best of all, this is free. Welcome!
The Mark and Lynda Podcast returns to form after a two-year hiatus. Mark and Lynda have been married for 34 years. Mark says, "We love hard, we fight hard, but we've learned a lot from our time together." Lynda says with a smile, "It's good to be fucking back."
The main thing that Mark and Lynda have always had in common is that there is always time for a laugh, always, and that we support each other, especially in times of need.
With each show, Mark and Lynda try to make you laugh, love, and learn. The Mark and Lynda Podcast is funny, sexy, and smart.